Cateye's Got Your Back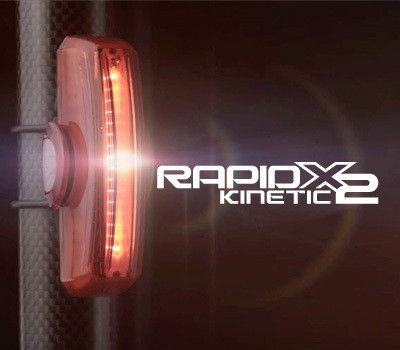 It's time for road safety to step it up a notch!

Introducing Cateye's Rapid X2 Kinetic, a movement-sensitive, day and nighttime light for your ride.

Cateye's Rapid X2 Kinetic is a 50-lumen, USB rechargeable safety light that mounts easily on your seatpost. A built-in accelerometer automatically switches into a constant burst mode when it senses a sudden change in speed.

Similar to daytime running lights on an automobile, the Rapid X2 Kinetic helps make your presence known as a cyclist. 180 degrees of visibility allows you to be seen from varied perspectives, so not just from behind. 




A Battery Auto-Save feature makes sure you're covered the entire ride by automatically switching to a flashing mode should the battery run low. With up to 30 hours of runtime, the Rapid X2 Kinetic ensures you'll be drained from your ride long before your light is.

But don't take our word for it! 

Videos are your friend: